Recently, I was going through my favorite content planning tool- the Social Celebrator, and I saw that May 22nd was BOSS BABES DAY. TBH I have mixed feelings about the term () but it got me thinking – WHO exactly is a boss babe?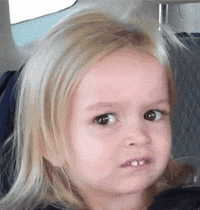 I figured this holiday is about people like you and me – powerful, bada** WOMEN in business who show up, hustle and work on chasing their goals every damn day.
Because let's be real, sis – it's not always easy. In a world where the odds are often stacked against us, it takes a sh*t ton of courage and resilience to chase our dreams and turn them into REALITY.
That's why I'm all about being 100% TRANSPARENT about my journey, mistakes, and all. It's hard enough to build a business, and the BEST way we can support each other is by sharing our lessons, triumphs, and losses – which is WHY I'm constantly sharing the mistakes I made along the way so you don't make the same ones.
In today's blog...