How to BAKE a profitable cake business: A step-by-step guide to calculating profit in your baking business.
This deserves to be said in all caps: YOU NEED TO REALIZE THERE'S MORE TO RUNNING A "PROFITABLE" BUSINESS THAN ADDING UP THE COST OF YOUR INGREDIENTS AND YOUR TIME.
First, lemme just say, PROFIT is not the same as paying yourself! You should be incorporating your RATE (the $ you are paying yourself per hr) into your overall pricing strategy.
Some of you think you're doing BIG THANGS with your pricing. The problem is you're using the WRONG formula! It looks like this…
Cost of your Ingredients + Supply Costs + Hourly Rate = Overall price
Following this advice makes you a NON-PROFIT ORGANIZATION.
Costs + Labor Costs (YOUR SALARY)+ DESIRED PROFIT (aka what is used to RE-INVEST in the business) = "A FOR PROFIT" BUSINESS.
Profit is used to help FUND and GROW your business, not pay yourself. It's an INVESTMENT tool.
Your desired profit should pay for things like:
upgrading or purchasing new tools/equipment
more supplies
courses/classes
new website or logo design
unexpected expenses(and TRUST ME, they will happen!)
HIRING STAFF TO HELP YOU
signing a lease on a commercial kitchen!
That comes from YOUR PROFIT.
You shouldn't be touching PROFIT. Think of it like a savings account. Picture this: You want to buy a new rotating oven for your business. It's gonna help speed up your baking process and help with the consistency of your bakes. Sounds amazing right? Until you find out they cost upward of $10,000!
Now, you're just getting into the swing of things in your business and you simply can't afford a $10,000 investment right now. This is where PROFIT comes in. For the next couple of years, you're gonna SAVE, SAVE, SAVE until your business is FINANCIALLY STABLE (this means you're making consistent revenue month after month and are GROWING) and you have enough PROFIT to reinvest into the business.
If you're looking into expanding or have a dream of opening a storefront one day you FIRST must be able to generate and calculate PROFIT on your products, from home, before you can even begin to save up the money required to open a bakery.
To be clear, your LABOR COST, or hourly wage is what your SALARY IS. That's what you're supposed to live on. What you invest back into your family and household. What you buy DINNER with. What you pay for soccer with! What you pay for a trip to Disneyland with.
PROFIT is what's left over AFTER ALLLLLL THE BILLS HAVE BEEN PAID.
But there will be NOTHING "leftover"…like at all…unless you factor in a DESIRED PROFIT from the beginning. PERIOD.
So, how do you even BEGIN to calculate it?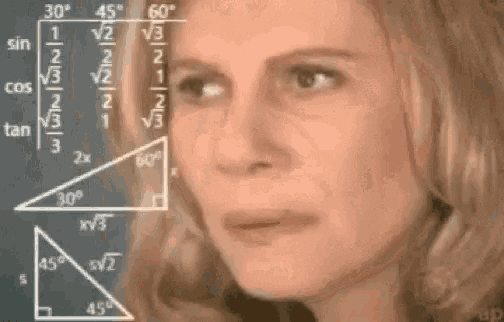 If you're more of a visual learner then you can go watch one of my FREE pricing trainings on Youtube here ➡️ https://youtu.be/BkA0tD7LCCg
But if you wanna know the cliff notes version keep on reading…
Take an order of Rice Krispie treats for example…
First thing I'm gonna do is figure out my COSTS. Once I have that amount then I'm gonna divide that HOW MANY each recipe makes. For this example, let's say an order of Rice Krispie treats makes 36.
I'm gonna take the cost of my recipe and then divide it by 36. For the sake of this example let's say this recipe cost me $44. This gives me a TOTAL COST PER RICE KRISPIE TREAT OF: $1.22
If I sell them for $1.22, I make NO MONEY because I'm not including profit into that equation. This only covers my COST of doing business.
Now, this is where MARK UP vs. MARGIN comes into play.
ICYDK, markup (also known as COST OF GOODS SOLD) is the amount you are going to ADD to your costs to get your selling price. For example, if a product costs $100 to produce and is sold for $150, the markup is 50%.
Margin is the amount of PROFIT the business makes on the product sold. It's often expressed as a percentage and it would look something like this: if a product is sold for $150 and the cost of goods sold is $100, the margin is 33.33%.
There are 2 different equations for this…
Markup = (Selling price - COGS (costs of goods sold)) / COGS
Margin = (Selling price - COGS (costs of goods sold) / Selling price
WRITE THEM DOWN. BOOKMARK THIS BLOG. Whatever you have to do to remember these equations do it.
Now, just because you mark something up 100% doesn't mean you're going to make 100% profit. You would actually be making a 50% gross margin profit.
See how they're different…
This is WHY it's so important to know your numbers. If you don't know how much your costs of goods are or HOW MUCH it actually costs you to run your business- then most likely you're leaving money on the table or WORSE losing money!
I'm going to be launching a MONEY/PRICING workshop series in the next couple of days so if pricing your products, making more money, and learning more about finances is something that you wanna learn, gain clarity and confidence in then stay tuned on my Instagram @thecakemamas!
And because you made it through my ENTIRE RANT about pricing for profit, I wanna gift you my TOP 10 pricing tips for free! Just click here to claim it!
Happy Pricing friends!
Xo, Janelle