Fall in Love with Your Bakery: Tips for a Successful Fall Season in Your Cake Business 🍂🍰
Fun fact about me: I LOVE FALL! Gimmie all the fall things: pumpkin, apple, spice- you name it! As the air turns crisp and leaves begin to fall, it's a signal from the universe that it's time to infuse some seasonal magic into your cake business. So what are some amazing ways to guarantee success in your cake business? Let's discuss how you can attract more customers and make your bakery a MUST-ORDER from this season!
1. Harness the Power of Fall Flavors 🍁
Fall is synonymous with comforting flavors - pumpkin spice, apple cinnamon, nutmeg, and cloves. These are the tastes that remind us of cozy nights spent with loved ones, chunky sweaters, PSLs, and all the fall activities. So why not bring these flavors into a seasonal menu? Try out new recipes featuring these ingredients and create a dedicated "Fall Flavors" menu. Introducing a new flavor each week can keep your customers intrigued, engaged, and eager for more. While classics like pumpkin pie always hit the spot, don't hesitate to get inventive. Perhaps a caramel apple cheesecake or a pecan-pumpkin spice bundt cake could be your next best seller? And make it an annual thing- it gives your customers something to look forward to!
2. Attract Customers with Irresistible Seasonal Deals 🍎
Everyone loves a good deal (especially in this economy) when it involves delicious treats! So why not offer fall-themed specials to draw in more customers? A buy-one-get-one-free deal on pumpkin spice cupcakes, or a complimentary hot chocolate with every slice of apple-cinnamon cake could be enticing. These small gestures can significantly boost your sales and customer satisfaction. These would also be great to offer to your exclusive email list, promote for a happy hour, etc.
4. PROMOTE, PROMOTE, PROMOTE 📣
Now that you've got these fantastic fall offerings, it's crucial to spread the word! Leverage your social media platforms to showcase your seasonal products. Post-share-worthy and drool-worthy photos, share customer reviews and interact with your followers. When you conversate with your followers vs. talk at them, it can make a HUGE difference in your sales and the way they engage with your business. Organize a contest, ask for flavor suggestions, and respond to comments - engagement is key to making your customers feel valued like they are a part of something. Remember, happy customers are your best marketers!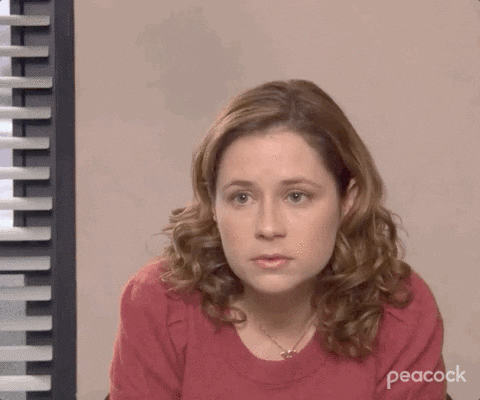 5. Plan Ahead for the Holiday Season 🎄
While we're still all about FALL, the Christmas season is right around the corner. Now is the perfect time to start planning your holiday-themed products. Whether it's Christmas, Hanukkah, or New Year's Eve, festive treats are always in demand. The BEST way to set yourself up for success is to get ahead of the game by brainstorming, planning, preparing, and getting organized so you're ready to impress your customers when the holiday season gets into full swing. The early bird gets the worm when it comes to the holidays- so it's really important to create a schedule for yourself and get ahead.
*Bonus Tip: The holidays are generally a slower season for bakery owners because EVERYONE loves to bake during the holidays. It's important to really get creative with DIY kits, grab-and-go options, and one-of-a-kind products that solve a problem for your customers. Think convenience during the holidays. Everyone is generally scrambling, running around grabbing gifts, on top of their everyday errands. Think about how you can serve your customers during this time and you'll be sure to win!
There ya go, friend; five actionable tips to get people to fall in love with your cake business this season. If you LOVED these tips and wanna learn more about how to plan, prepare, and strategize for the holidays check out my How to DOUBLE your Holiday Sales workshop here! Remember, success doesn't come overnight. It's a result of passion, creativity, and strategic planning.
So let's make this fall a memorable one for your baking business!